BANH CUON THIT NUONG - BUN NAM DINH
Phu Ly "Banh Cuon Thit Nuong" (Ha Nam):
Phu Ly rolls are thick, low fat and not greasy.
Meat with rolls is made from thinly sliced pork, marinated in spices, baked into baked rolls on charcoal. The sauce is cooked skillfully and then heated. Cakes are also served with papaya, paprika, raw vegetables.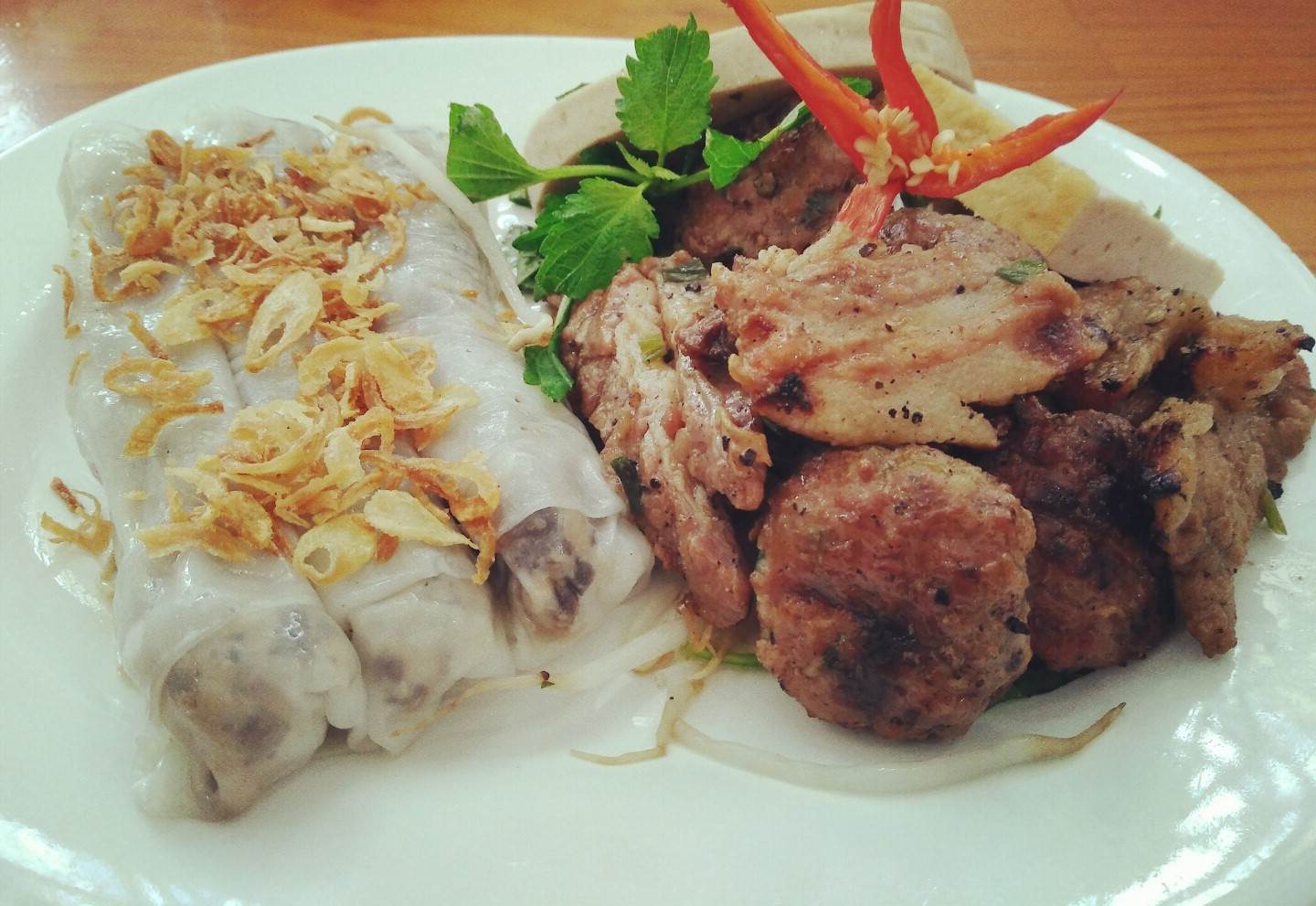 Vermicelli (Nam Dinh):
Although noodles are available, the vermicelli noodles in Nam Dinh is different. The noodles are big in size, soft but firm but not sticky.
Nam Dinh noodle wand mixed with crab tune sweet, sour sauce, aroma up the smell of crabs. Vinaigrette noodle dish is always eaten with vegetables, vegetables season ... add flavor to the bowl of vermicelli.