BUN CA LONG XUYEN - VIT NAU CHAO CAN THO
Long Xuyen Bun Ca (An Giang):
The noodles are very eye-catching with the golden color of the goldfish and the green of the spinach. The soup is cooked sweet with snakehead fish. When the fish is cooked out, fish head to separate fish meat is separated into pieces, filtered out of bone, fried with saffron to kill the smell of fish. The vermicelli is laid out bowls, cut vegetables cuttings, vegetables and muesli mulberries are less eye-catching banana.
Next to the bowl of noodles is a hot fish and a cup of fish sauce to help noodles add attractive.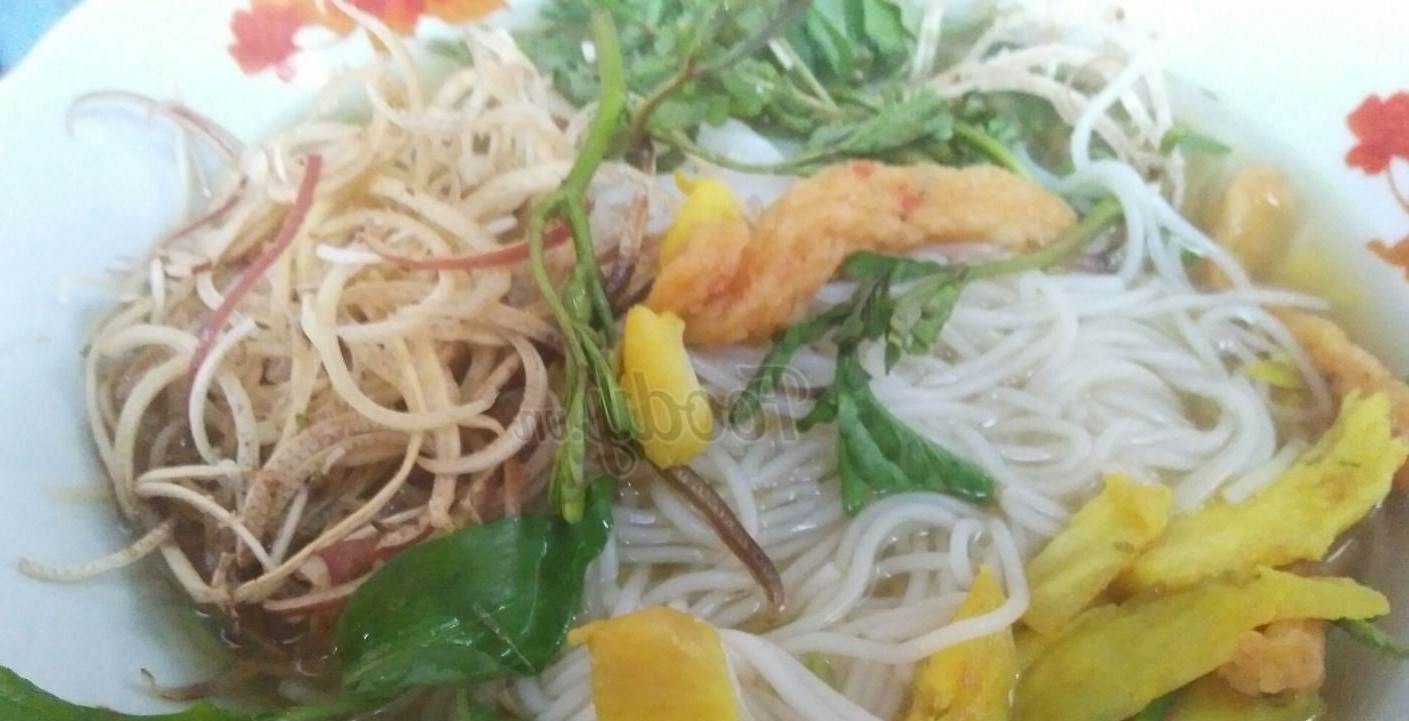 Duck Cooking with tofu (Can Tho):
Duck cooking is popular with Southern people, but this dish is best in Can Tho.
For a pot of hot pot duck cooking, people choose duck or duck (ngan) about 1.5 kg. Duck after the meat and clean, use ginger to apply evenly on the skin, then cut the pieces just eaten and marinated with spices including garlic, ginger, pepper, chili, coconut milk and indispensable cocoa. Duck meat is marinated for about 30 minutes and then fried. Taro (skull) sliced ​​just eaten as well. Remove the duck into the stew pot with fresh coconut milk, until tender, remove the taro, onion, mushrooms into.