DALAT MARKET - NIGHT MARKET
Where is the Dalat Market Place:
The entrance at 4 Nguyen Thi Minh Khai Street, in the center of Da Lat City.
- The market is open from early morning and gradually expanding from 6 pm daily, especially the specialties in Dalat market at night can open until 9, 10 pm (depending on the season, such as summer travel season and Tet Sell late at night).
Dalat Market is one of the first markets in Vietnam, has long been the busiest shopping center of the city and gradually became a tourist attraction to visit, shopping Local object.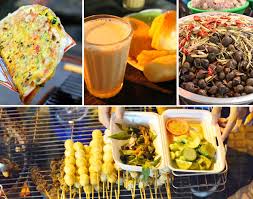 where thousands of stalls are available for sale in a wide range of commodities, abundant in quantity, and priced relatively. In particular, we have to mention specialties Dalat attractions such as:
- Dalat jam is very delicious: plum jam, potato jam, persimmon jam ...
- Da Lat tea also was known as Artichoke tea: is packaged bag or be dried, a cool effect for the body.
- Strawberry Dalat: fresh strawberry sour, sweet and rich in vitamins, until the Strawberry add ice to drink very tasty.
- Dalat wine: Especially grape wine or plum wine, has a brand in the market.
And other typical items in Da Lat market such as:
Hang Len: There are many types and designs such as sweaters, socks, boots, gloves and woolen hats




- Fresh flowers: enough species for you to choose.




- Fresh vegetables: cabbage, cauliflower, artichoke...




- Fruit is also countless and quality such as butter, persimm

on, peach, mulberry, and banana ...
Dalat night market
When it was dark, the area in front of the gate of Da Lat market quickly changed its face into night market at 7:00 pm, and crowded with people and visitors.
What are sold in the night market, they are full of items from clothes, fabrics, souvenirs, fine art ... to the busiest is the food area with many delicious delicacies, especially the snacks. In the middle of the cold space of Dalat, the smoke smothered from the restaurant invite visitors to stop for it'.
- Cake soup, noodles, ... hot. The baked goods smell good. Or crispy rice cake, sweet spicy pie ... sip with a glass of soy milk pure. Along with boiled corn, baked sweet potatoes, grilled mackerel ... just eat the moment walk around, or choose a beautiful corner watching the nightlife.
Discovering the night market in Dalat is something more fascinating, it is a moment of experiencing street art with portraits painted by young artists skillfully painted. Visitors just sit for 10 to 15 minutes, have a beautiful portrait on A3 size or on the surface of thin oval, spray ...