DRY BUFFALO -  SOUR SOUP
Dry buffalo meat (Dien Bien):
Dry buffalo meat is the food that is formed when the people in the buffalo sacrifice the buffalo, if not eat all the buffalo meat is seasoned and put on the kitchen drying.
The way to make the bovine meat dry is also quite simple. The large pieces of meat are salted, with 3% ginger with typical spices such as ginger, ginkgo, chili ... After marinated pieces of meat are dried to see again And continue to cook until dry.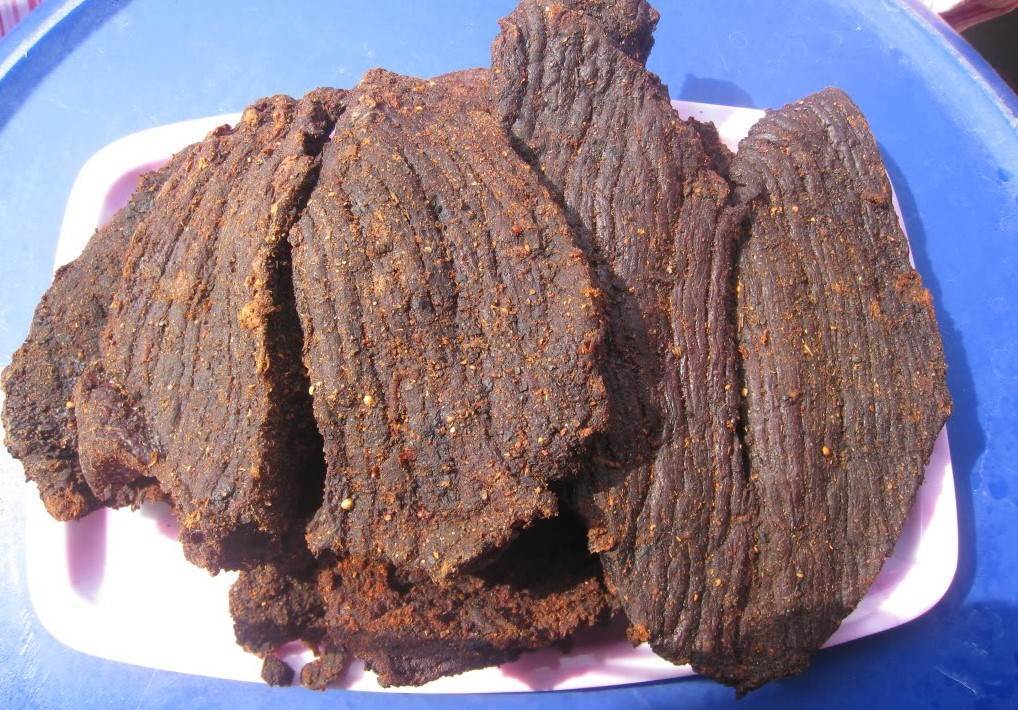 sour Pho ( sour beef noodle soup (Lang Son):
sour pho is considered "variation" of the Lang Son. Phở noodle consists of two parts: dry ingredients and water.
Pho noodle dish will be arranged in turn: noodle, cauliflower, cucumber and then sprinkle enough water. Then there will be peanuts, fried sweet potatoes, dried onions to top. When eating, diners can mix well or not. This dish is a "real wok" dish so it is very suitable to eat during the hot season. However, if you eat in the cold season, noodles and water will be warmed up before being served to guests.