EEL SOUP - CHAT CHAT DISH
Eel soup:
Eel meat after cleansing will be stir-fried with turmeric, chili and ground pepper. Water is supplied from bones of pigs, cows, bones, and eels. Particularly indispensable lack of executive - only in Nghe An, Ha Tinh.
Eel soup is usually served with bread or cake (like rolls, but not rolled up and without bread). Smooth thin cake, not multiplication. Then cut into small pieces just to eat.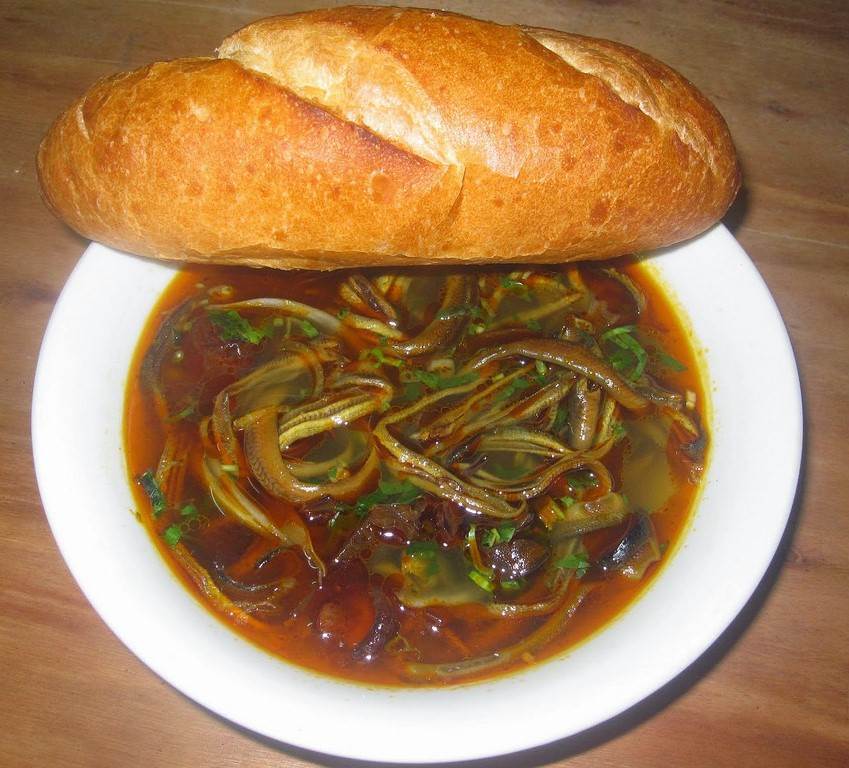 " Chắt Chắt " (Quang Binh):
"chat chat" like a mussel but smaller. In order to get the meat really hot, first wash thoroughly clean, the water is boiling and pouring fine, use the chopsticks to cut the gut out of the shell, and then treat (like the rice) to the intestines. Especially boiled water to settle, filter to bring soup or porridge.
Often the great cook cooking soup with " chat chat", vegetable vegetables. In addition to cooking soup, cooking porridge can be processed into a very good fried dishes are great.