NOODLE SOUP - TAM BI CAKE
Noodle soup (Soc Trang):
The aromatic salty smell of sweet sauce, sweet of fresh shrimp, add some pieces of soft fillet wax, the smell of warm noodles mixed in the bowl of water in clear, making the quality of vermicelli noodle soups Soc Trang.
The special feature of Soc Trang Juice is that it is not frivolous. Because when cooking soup, Soc Trang does not directly put the ingredients into the pot as usual but all in a bag filter and cook until it melts. Eat noodles soup can not lack wormwood noodles, pineapple, lemongrass (whole squeezed lemongrass and lemongrass) and some vegetables together with ...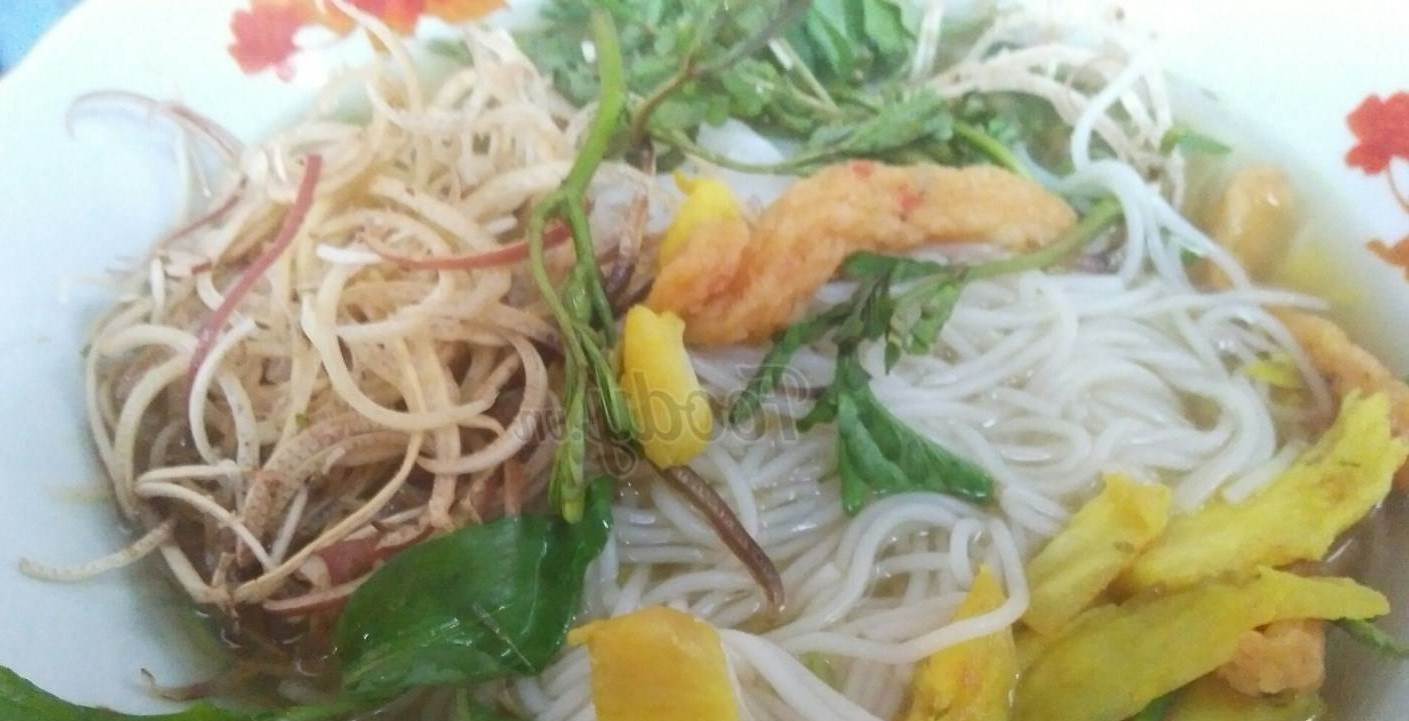 Tằm BÌ cake (Bac Lieu):
Powder to make tằm cake must be made from rice, soak overnight and turn it with salt water diluted, then soak for 2 more nights. The most important stage is stirring the paste. Because stirring too hard, the tằm cake will break easily, if the stirring is too soft, the cake will stick, not separate. Then choose tender pork, boil and bring cut, mixed with seasoning and seasoning. Especially the strange mouthpiece is thanks to coconut milk. Cake served with raw vegetables, add a little peanut, pickle sweet pickle.