The street foods can not be ignored when traveling to Da Lat

 
The city of thousands of flowers, the climate is cool all year round, ideal for young travelers, love the romantic and gentle, Da Lat is also attractive destination by many dishes featured no place has been.
Nem Nuong
Nem Nuong is known as a dish not to be missed when traveling Dalat, nem is made from meat marinated spices have a very charming smell. When eaten, rolls are wrapped with cakes, spices, vegetables and other sweet and sour vegetables with special sauce.
Nem grilled Da Lat when eating is delicious, fat feeling that visitors eat once is wanting to eat more.
Banh Can Da Lat
The cakes are made from rice flour poured into a molding cavity with small round cup, the cake is mixed with eggs, onions and other spices dip in the sauce is usually sweet and sour sauce.
the sauce is an important ingredient to make the cake become more attractive than ever.the Cake eat with hot spicy sauce, the smell of onions, pepper rolls in the meat that visitors enjoy will remember forever.
Stuffed meat in snails. in Hai Ba Trung Street
The unique spice mix plus the warmth emanating from the charcoal stove in the cold air of Dalat create a meal that is different from other places.
The stuffed snails will be dipped in a bowl of dipping sauces and served with herbs, green tea, young bananas to both enhance the taste and less fatty.
Baked rice cake Dalat
Dubbed as "Dalat pizza", baked rolls are always attractive to all diners and is a familiar food for people here. A crispy cake, accompanied by the fatty of chicken eggs,cheese and spicy dried beef ... will form a very harmonious taste.
The crispy cake is filled with colorful yellow eggs, mixed with green onions, mixed with the red color of dry beef.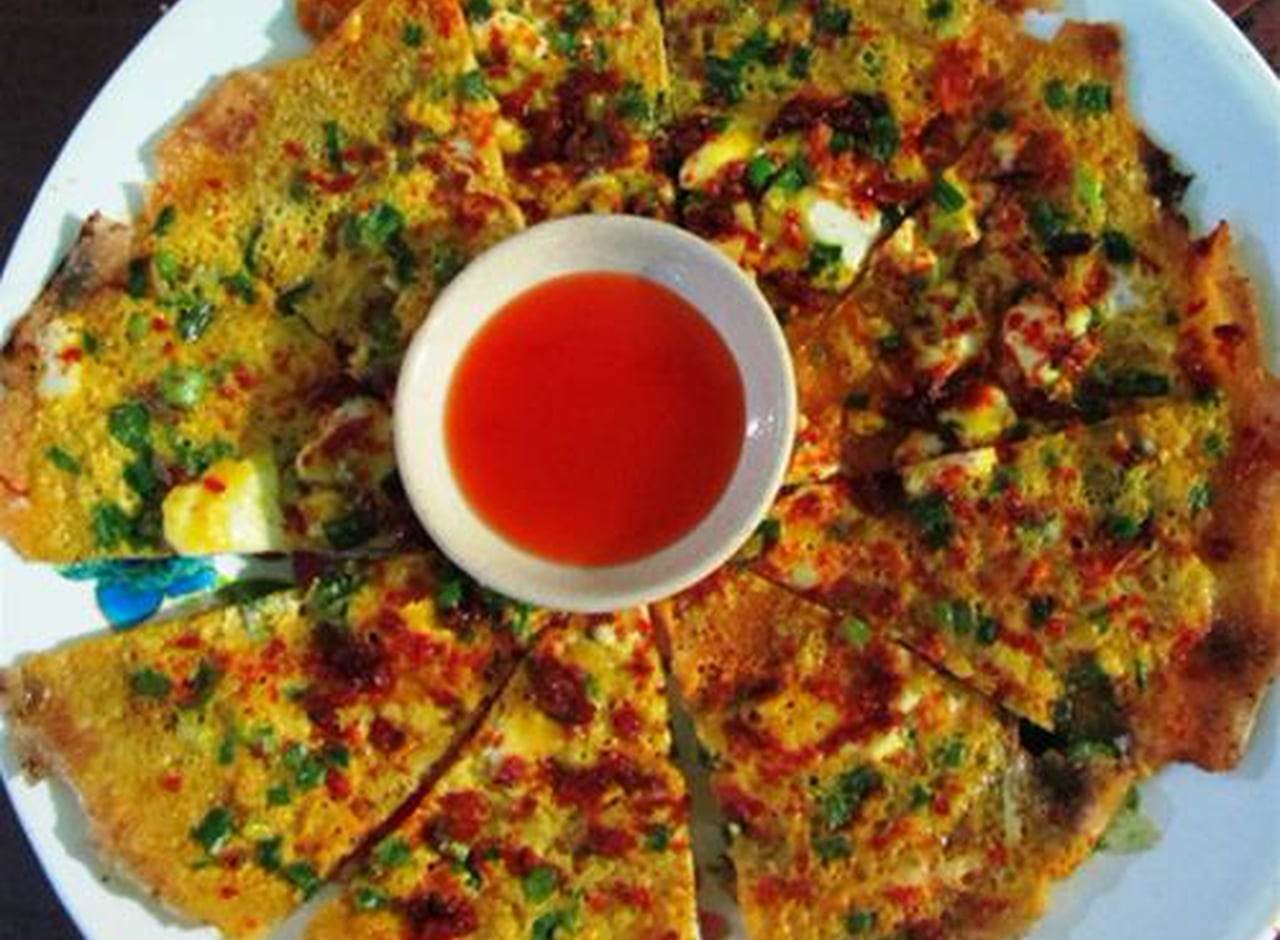 Banh Mi Xiu Mai Da Lat
The Banh Mi Xiu Mai Da Lat here are eaten in Dalat's own way. That is, the baked bread eat with with hot and crispy a bowl sauce, with pork,pork skin, added with pepper and green onions.
Banh Mi Xiu Mai Da Lat are made from the pork and the sweetness of the mushrooms, adding a bit of green onion, making the dish more nice in flavor.
Bread here is crispy, fragrant,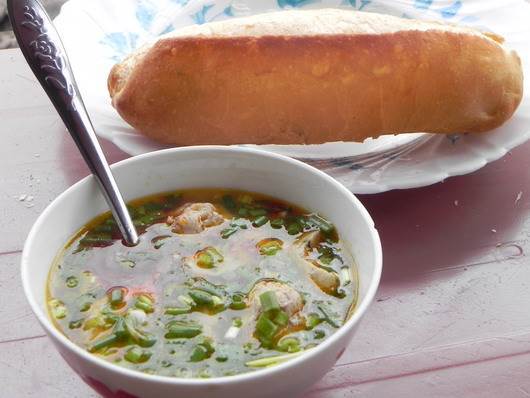 Fried chicken wings in Da Lat
Do not miss this dish when traveling to Da Lat, because it certainly will taste very own mountain town. With the unique combination of soft plastic cake, crispy crispy chicken, sweet sweet chicken, along with a little bit of garlic chili sauce, and then when you taste you will enjoy the delicious and mouthy mouth. This.
Chicken slices, chopped chicken pieces, mixed with less raw vegetables chan more luck with the taste is not where to go is the cup of chicken breast moist city of Dalat.
Just eat once you will not forget the chicken with the water here.