U MINH HOT POT - SQUID EGGS
U Minh fish hot pot (Ca Mau):
To have a delicious hot pot (sauce to store in the hot pot), aroma characteristic, to clean the choke butterfly, bring to dry, sprinkle small salt, put in a pan, top with coconut and coconut Tighten salt for some time. 
Salted fish sauce with many vegetables, such as cotton, crayfish, green leafy vegetables, bitter vegetables, crabs, cucumber, banana, chilli, garlic, jalapenos (vegetables only in U Minh forest Then corn and mushrooms are put in when the hotpot is boiling, with freshly cooked freshwater fish such as eels, perch, chubby fish, thick fish, snakehead ... and "fire up" with water. Savory scoop.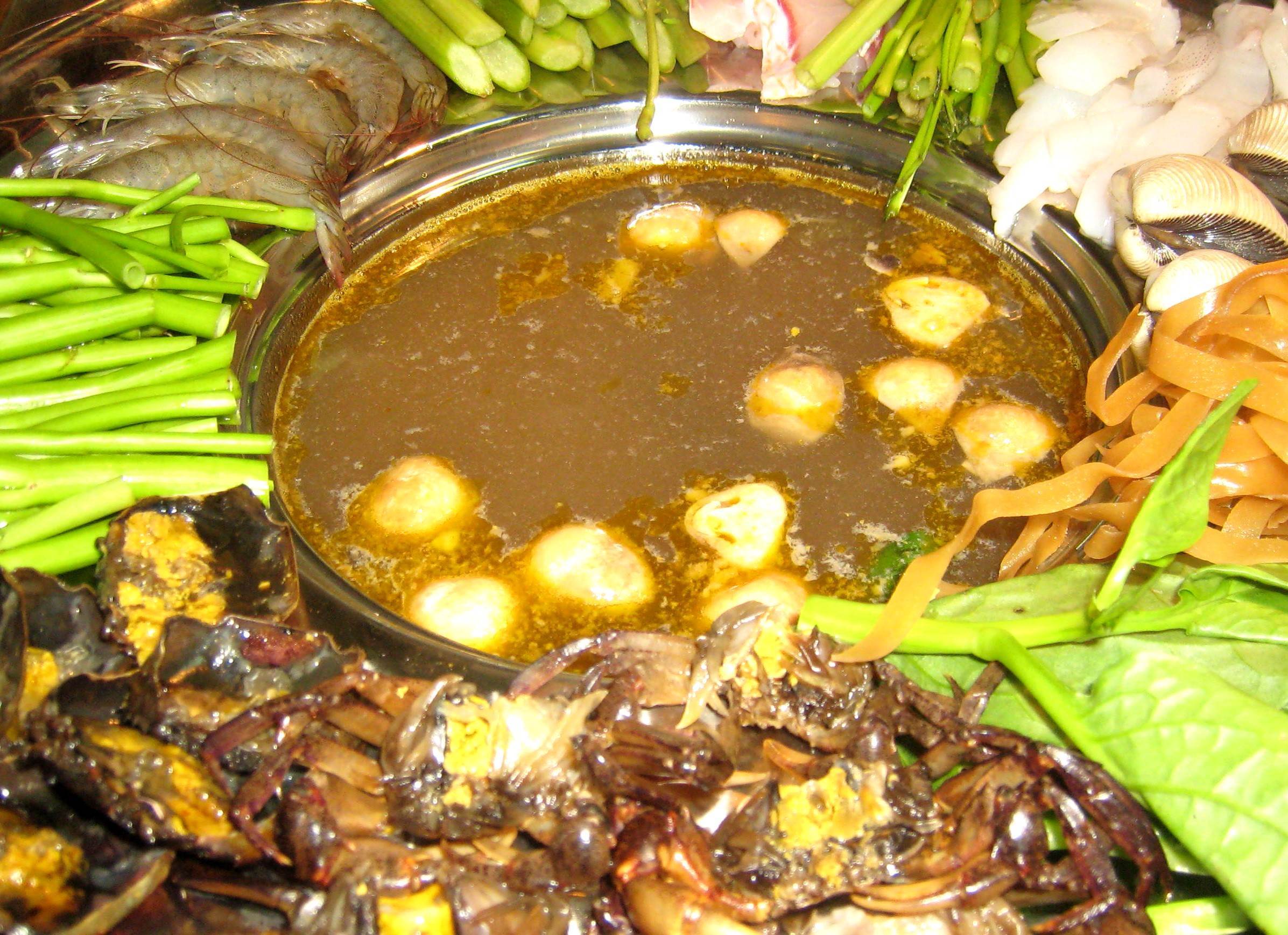 Eggs of squids (Ca Mau):
The preparation of this dish is also a feat. squids caught in the night are cut out for eggs. Between 10-12 kg of fresh squid contains one kilogram of eggs. Eggs are coated with duck eggs, meat and pig liver that the fishermen carry on board. After that, the mixture is peeled, squeezed and dried before being brought back to the mainland.
The fried squid in yellow color is thick, greasy and fragrant, which is a precious gift that Ca Mau people give to guests and donate to their relatives.