Top 3 cafes are the 'quality' you must visit when traveling Dalat
An Coffee
Lying on the slope of the slope of February 3, with an area of 200m² An café is the ideal stop for those who love nature and want to go to a rustic style of Dalat.
Shop's furniture is made of wood with delicate design, making space become more luxurious and each table is decorated with small pots of vegetables such as vegetables, basil, mint ...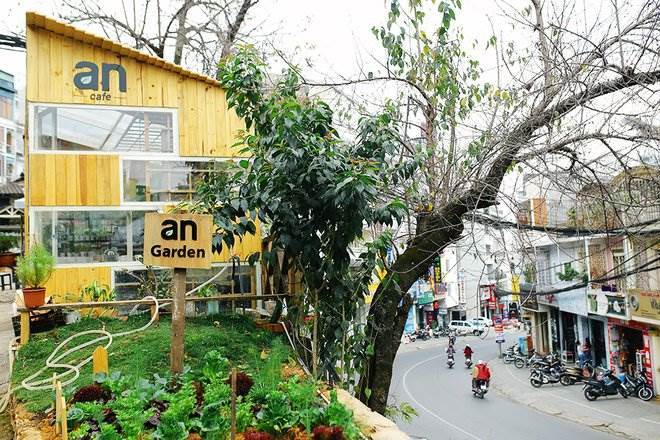 The most special thing about An Coffee is that you can see all kinds of vegetables, vegetables anywhere in the restaurant, from a small garden outside to the shelves, tables and paths.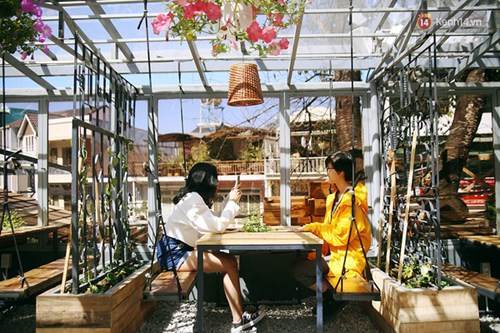 In addition, An also has an outdoor garden for diners to grow and learn about green vegetables. Especially, guests come to the shop to grow their own vegetables in small pots and record their names on the pots.

Me Linh Coffee Garden
Dubbed as the most beautiful coffee shop in Dalat, Me Linh Coffee Garden is located at No. 20, Village 4, Ta Nung Commune, Ho Chi Minh City. Da Lat, which is popular with many tourists and not only thanks to the taste of milk coffee but also possesses a unique vision in Da Lat.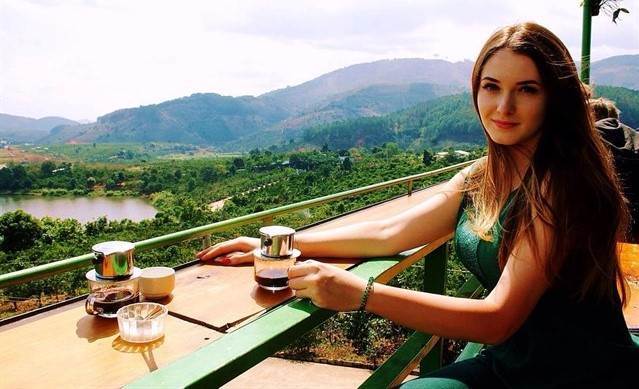 Me Linh Coffee Garden is designed to open, guarantee you a 360-degree vision and right at the foot of Me Linh Coffee Garden is a small coffee farm in front of Cam Ly Dam. Want to come here, you have to cross the road 20km from the center of Da Lat, keep the steering wheel through Ta Nung Pass and then run into provincial road 725.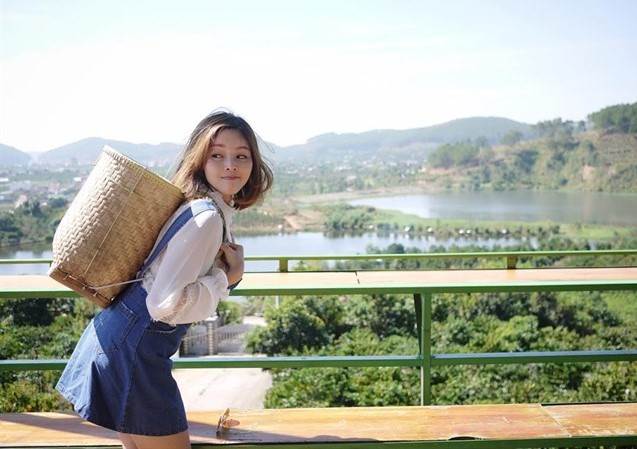 Windmills Coffee
Travel to Da Lat at Windmills Coffee, you not only find a corner for yourself but also enjoy a cup of coffee with the best coffee selected in this country coffee. Most of the shops in the Windmills Coffee system are decorated with very impressive space, a corner of romantic coffee with coffee space combined with flowers to make customers feel calm and cozy.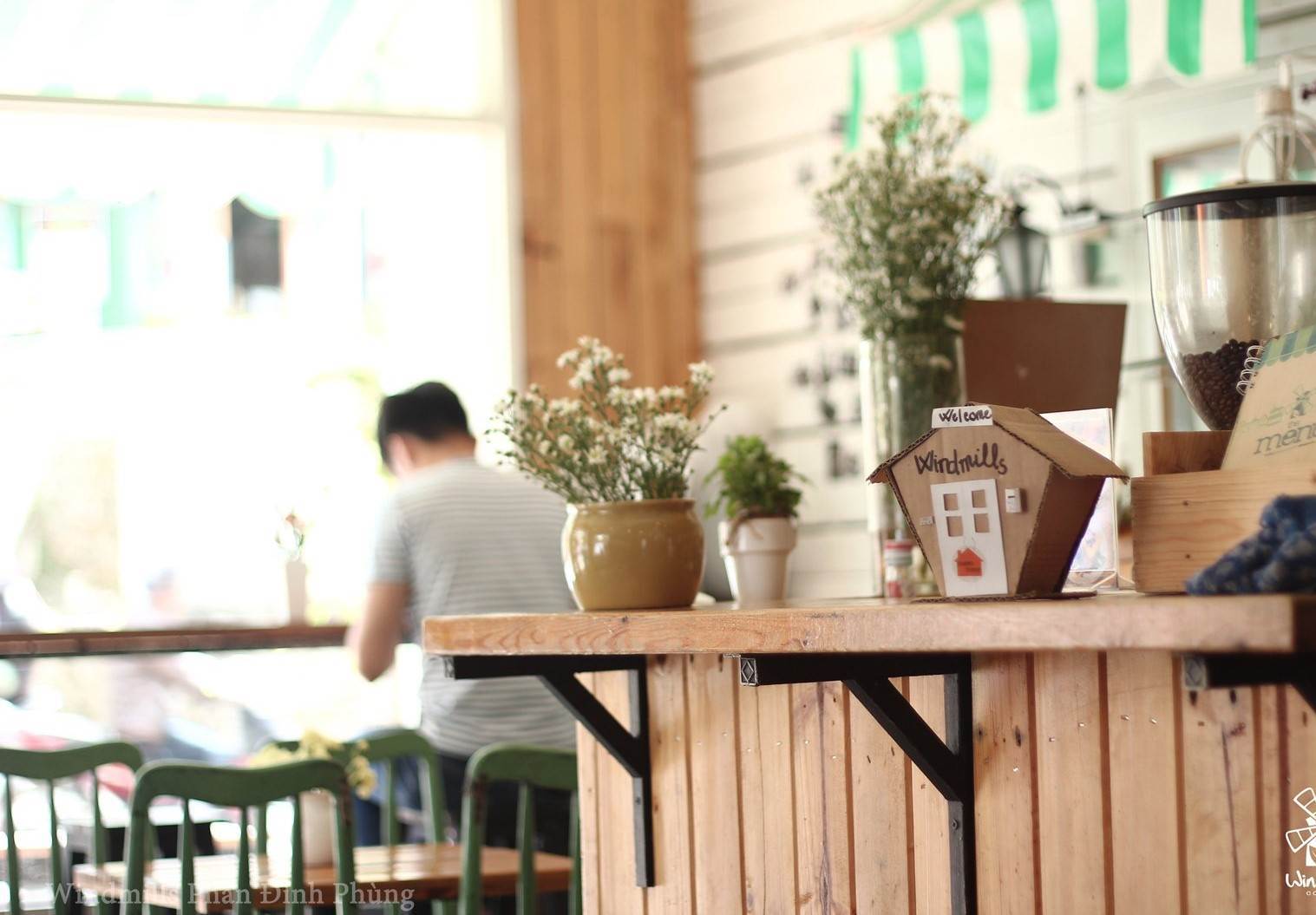 In addition to coffee, there are other special drinks such as Cappuccino, Blueberry Smoothies, Deepblue - Italia Soda, ... also many customers appreciate.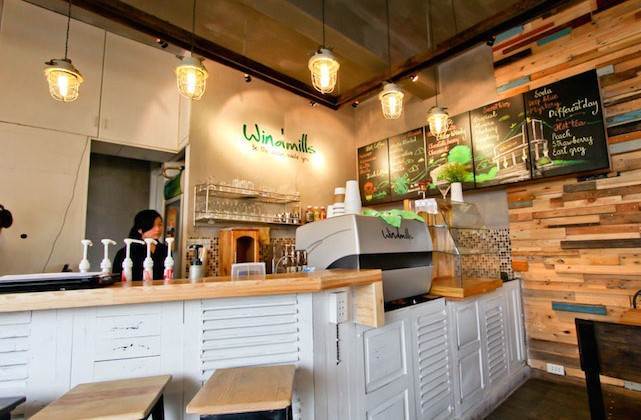 Besides, another special thing at Windmills is the special French fries and sometimes the customers come not to drink water but just cake like Opera, White matcha, Chocolate Truffee, Passion cake, Blue Berry Cake, ...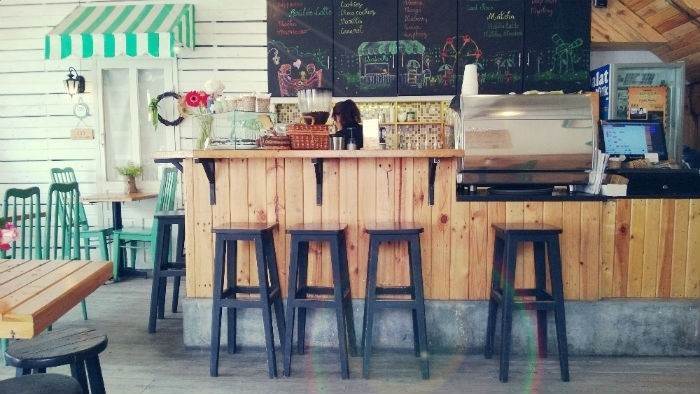 Address:
Phan Dinh Phung Windmills: 133 Phan Dinh Phung St., Dalat
Hoa Binh Windmills: 7 3/2 Street, Da Lat
Windmills House 9 Wing: 1 Le Dai Hanh Street, Dalat