Dalat Countryside Tour in One Day
You will visit 6 points in one day of Dalat countryside
1.Van Thanh Flower Village

Flower village is an attractive destination for those who love flowers and want to experience the feeling of harmony with the production and growing flowers here. Come to Van Thanh flower village you will learn about how to grow flowers as well as methods of caring and harvesting of local people here.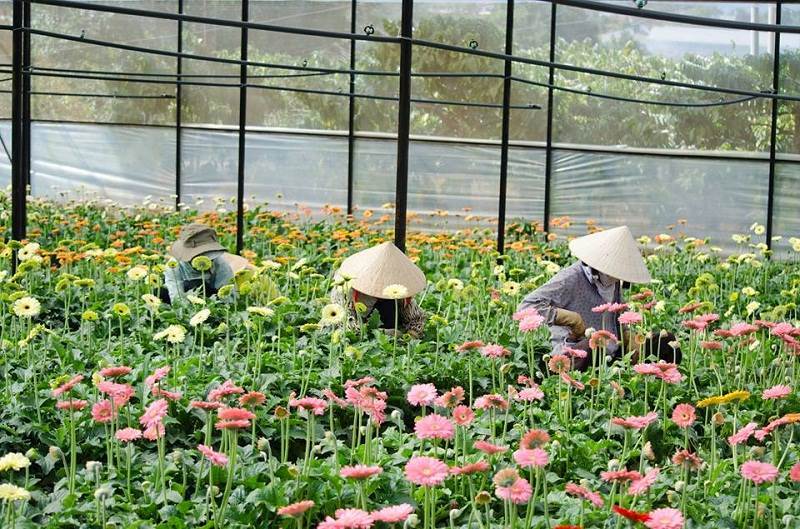 2. Coffee farm

Dalat coffee farm is a favorite destination for visitors, you will experience and learn about the coffee species, with a view of the coffee tree plantation from the coffee shop. there are also flowers, fruits, or Weasel, an animal producing the best coffee in the world.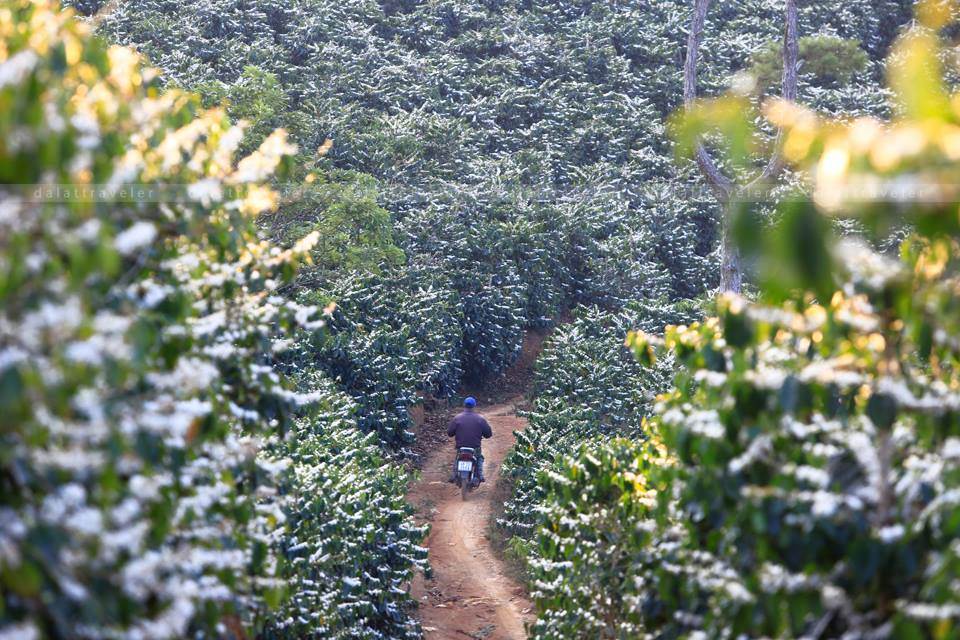 3. Cricket farm

the Next destination in the tour is Cricket Farm. Come here to learn about the technique and how to raise the crickets at the farm, you also enjoy crispy crickets with chilly sauce here, to experience a famous delicious food here.This crispy dish will make you hard to resist.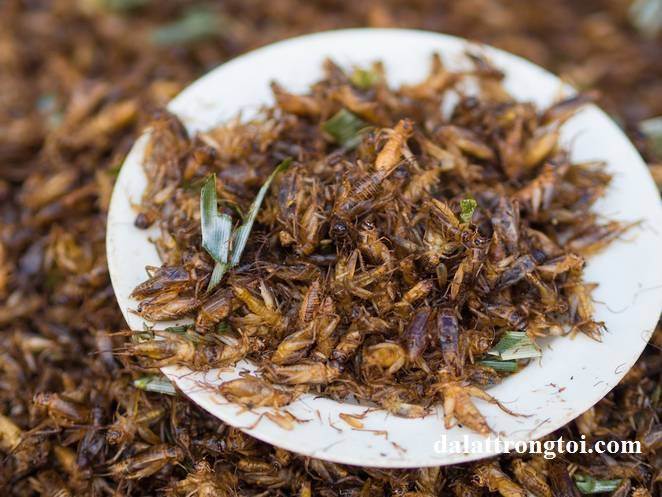 4. Silk weaving factory

You have heard about silk, you have seen or are using but you know how silk was produced yet? If not, then the next destination in Da Lat 1 day tour is dedicated to you. Coming to silk weaving factory, you will experience and learn how silkworm rearing, silk collection and silk fabric production. In addition, you can buy silk products produced here to bring as gifts to relatives and family, friends.
An inside corner of silk weaving factory Dalat.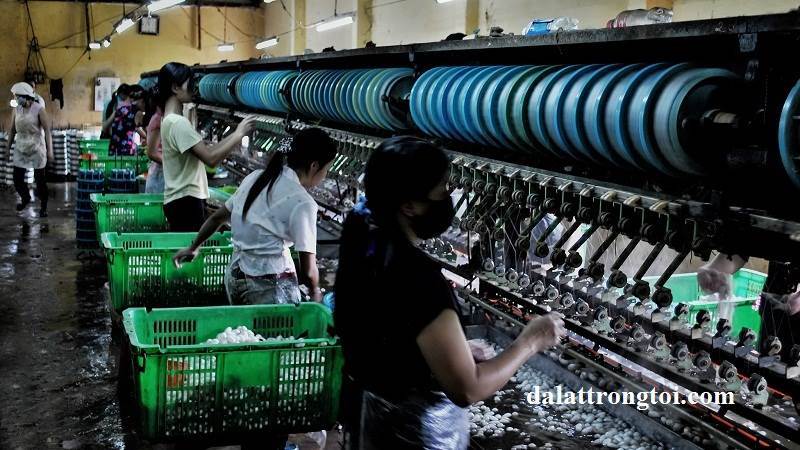 5. Elephant waterfall
Elephant waterfall is a majestic waterfall located in Nam Ban town, Lam Ha district outside the city. This is considered the third largest waterfall in Lam Dong Province with streams flowing down from a height of more than 30 meters look majestic and beautiful.
A panorama of Elephants fall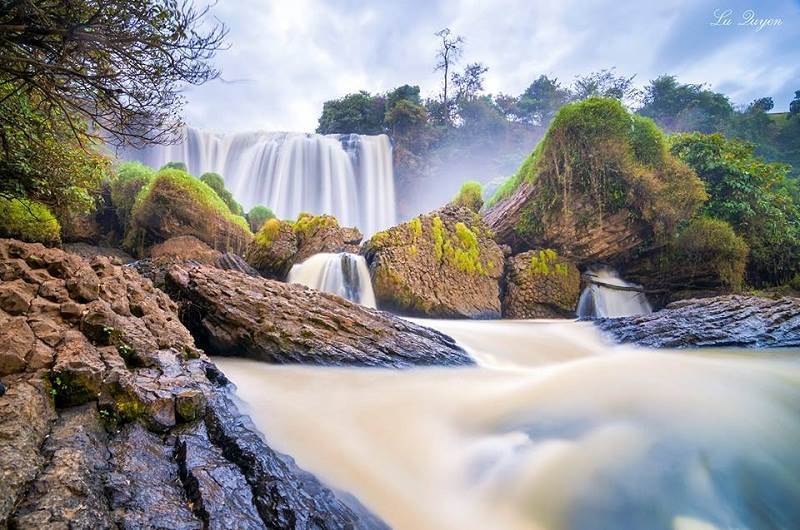 6. Linh An Pagoda.

The last destination in Dalat's tour program is Linh An Pagoda, which is a large pagoda located in Nam Ban Town, Lam Ha District. This is a majestic and beautiful pagoda hidden on a low hill next to the majestic Elephanta Falls. Come here to visit the pagoda. Visitors also experience a peaceful feeling amid tranquil and calm surroundings.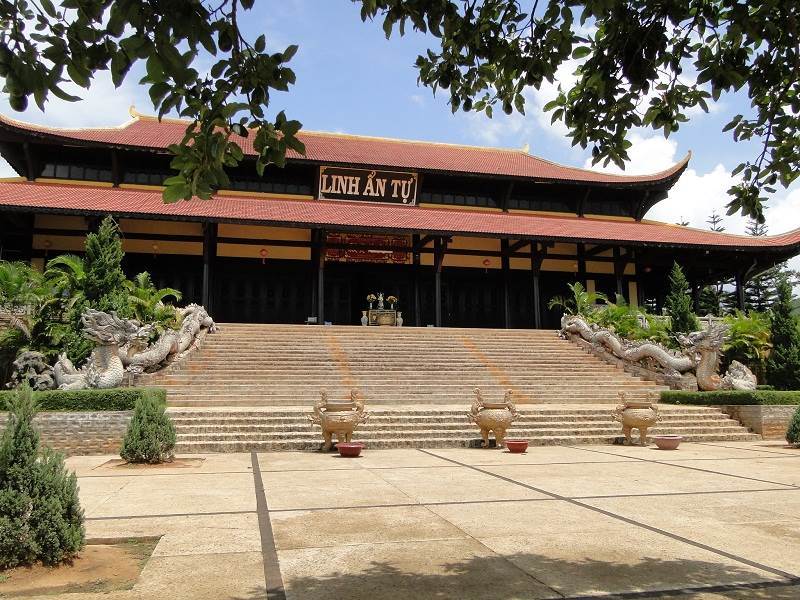 Tour information
Price 40 Usd/person
private car
private Guide
Entrance Tickets.

Not included:
Lunch cost
Personal expenses.