Dalat Farm Tour
Have you ever thought of traditional Dalat tourist sites like the Valley of Love, Datanla Waterfall ... are so boring and you are looking for a completely new tour program and bearing the characteritis of the city? If so, this tour promises to bring you a completely new and attractive experience.
Detail tour program Dalat garden.
In the morning the car and guide will pick you up at the hotel to start the tour.
1. Hydrangea Flower Garden
Dalat is very hot with many beautiful flowers such as Sunflowers, Chery blossom, now it is hotter wiht a new attractive and beautiful flower garden. it is Hydrangea Flower Garden.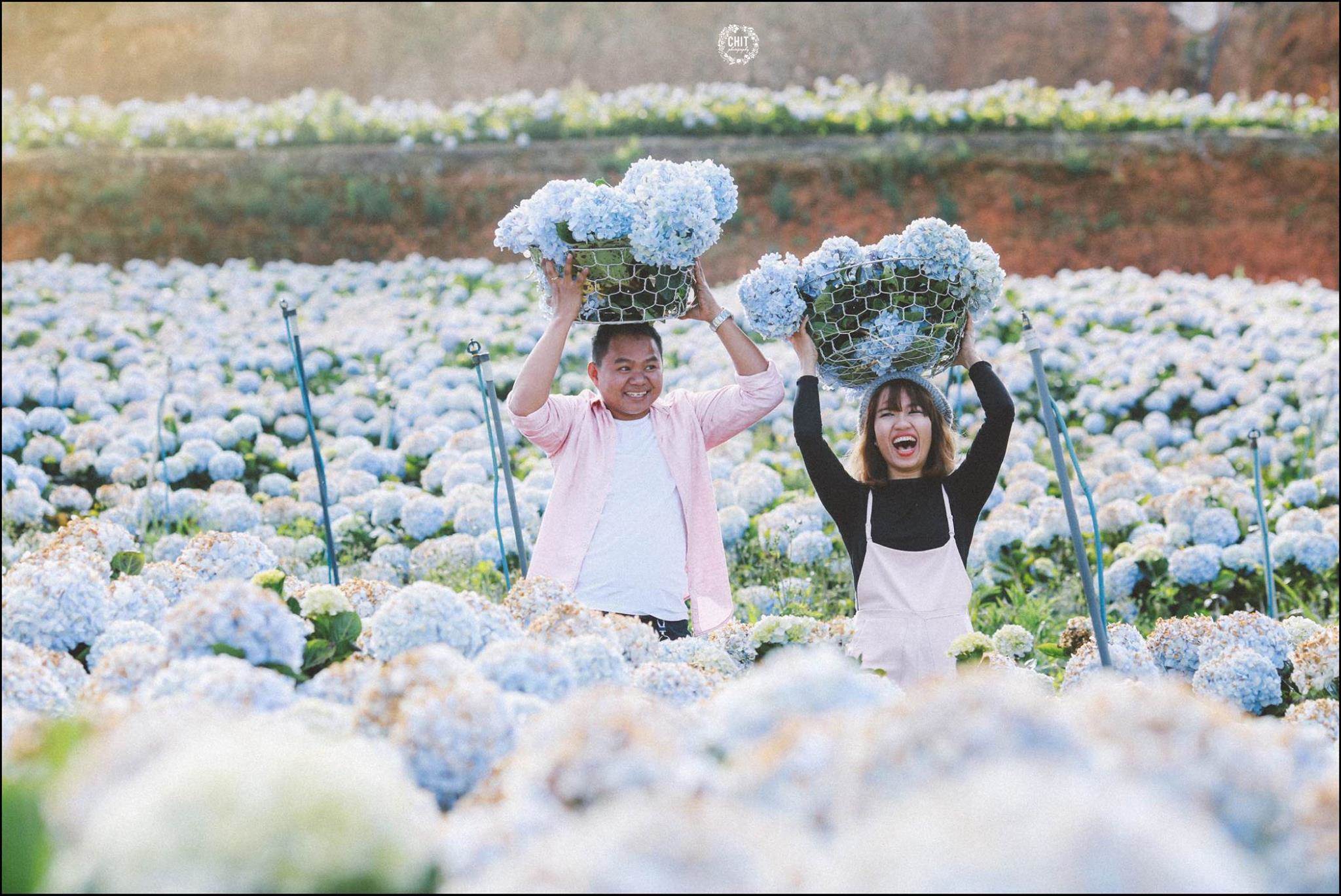 in this tour, you will explore the Hydrangea Flower Garden. This large and beautiful farm and beautiful sceneries are just for you.
2. King Palace 1
Place 1 is a tourist attraction has been upgraded by Hoàn Cầu Đà Lạt Corporation. Here, visitors will be surprised with dreamy scene, a line of ancient Melaleuca trees from the palace entrance to the inner port, around the palace 1 is the flowers blooming year round, which makes the palace more luxurious. , sparkling. Currently, Dinh 1 is a new destination in the Dalat 1 day tour that is popular with many tourists.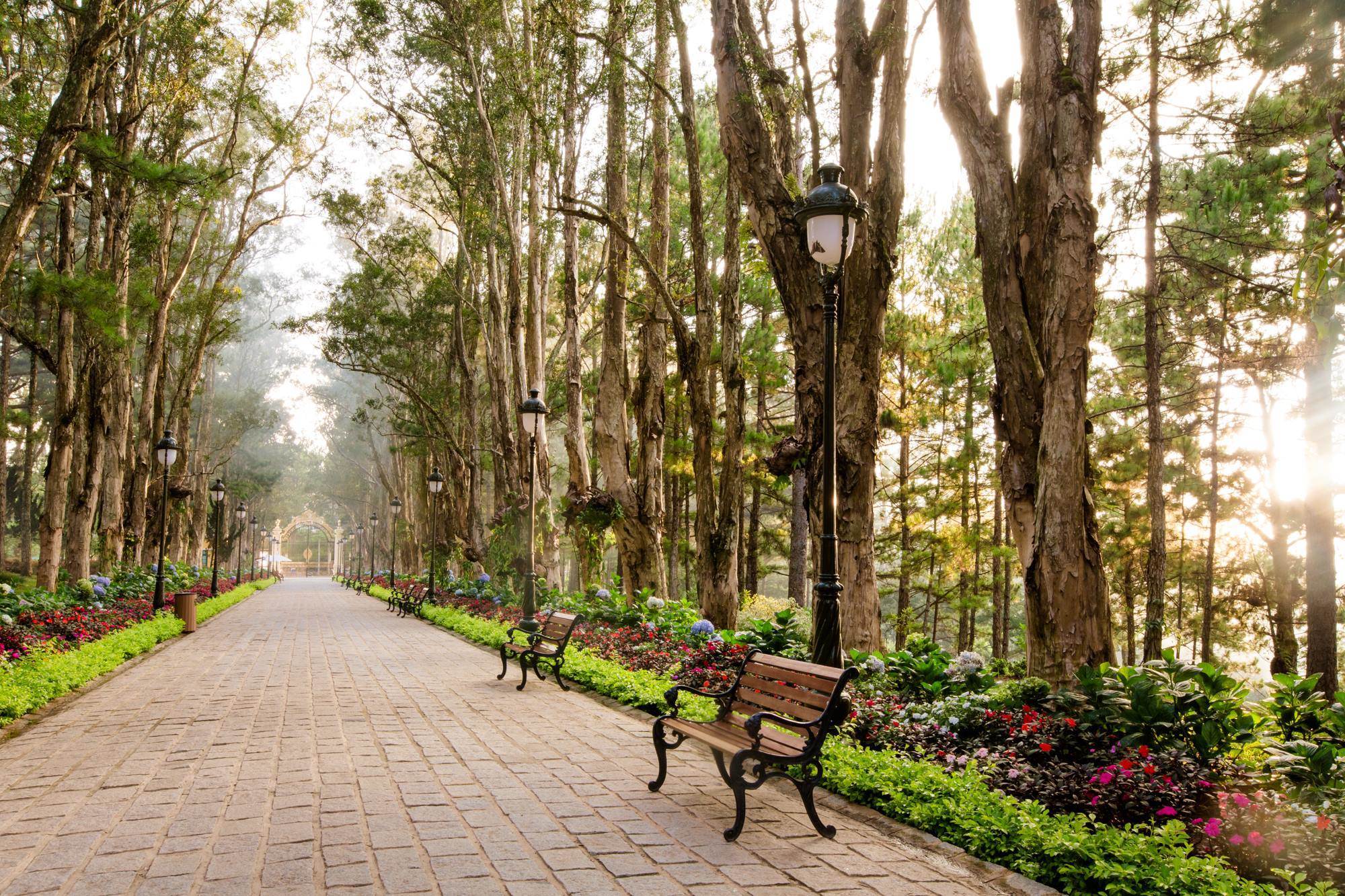 3. Cau Dat Tea Hill
Located about 25km south of Da Lat, Cau Dat Tea as a smooth blue painting that attracts visitors near and far. This is one of the most attractive places to visit in Dalat today.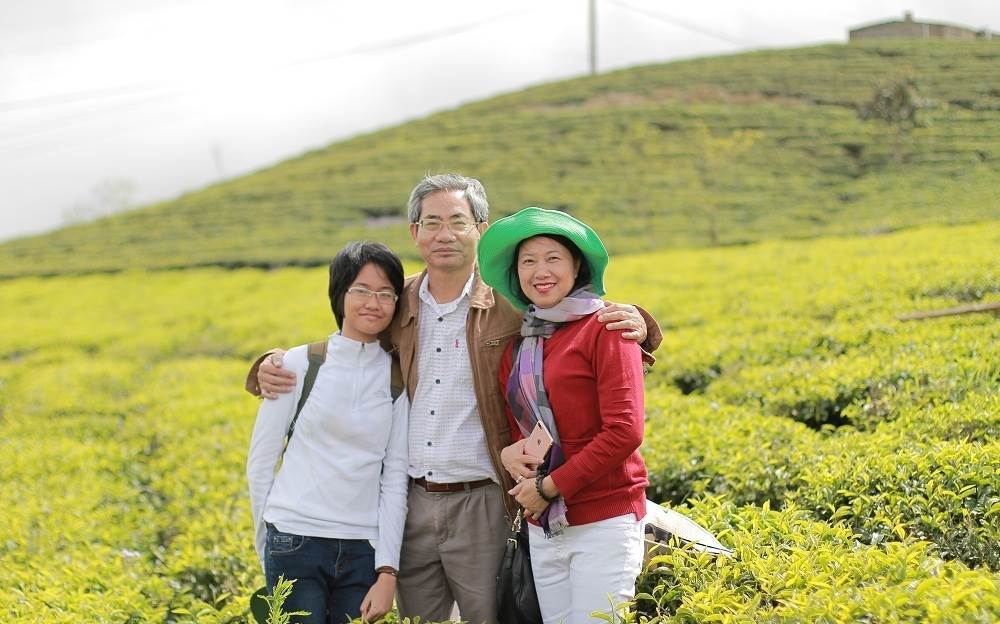 4. Dalat Pepino melon Garden
Pepino Garden is a new name that many visitors seek when traveling to Dalat, join the garden tour you will come to a farm with giant Pepino melon, to visit and taste the fruit.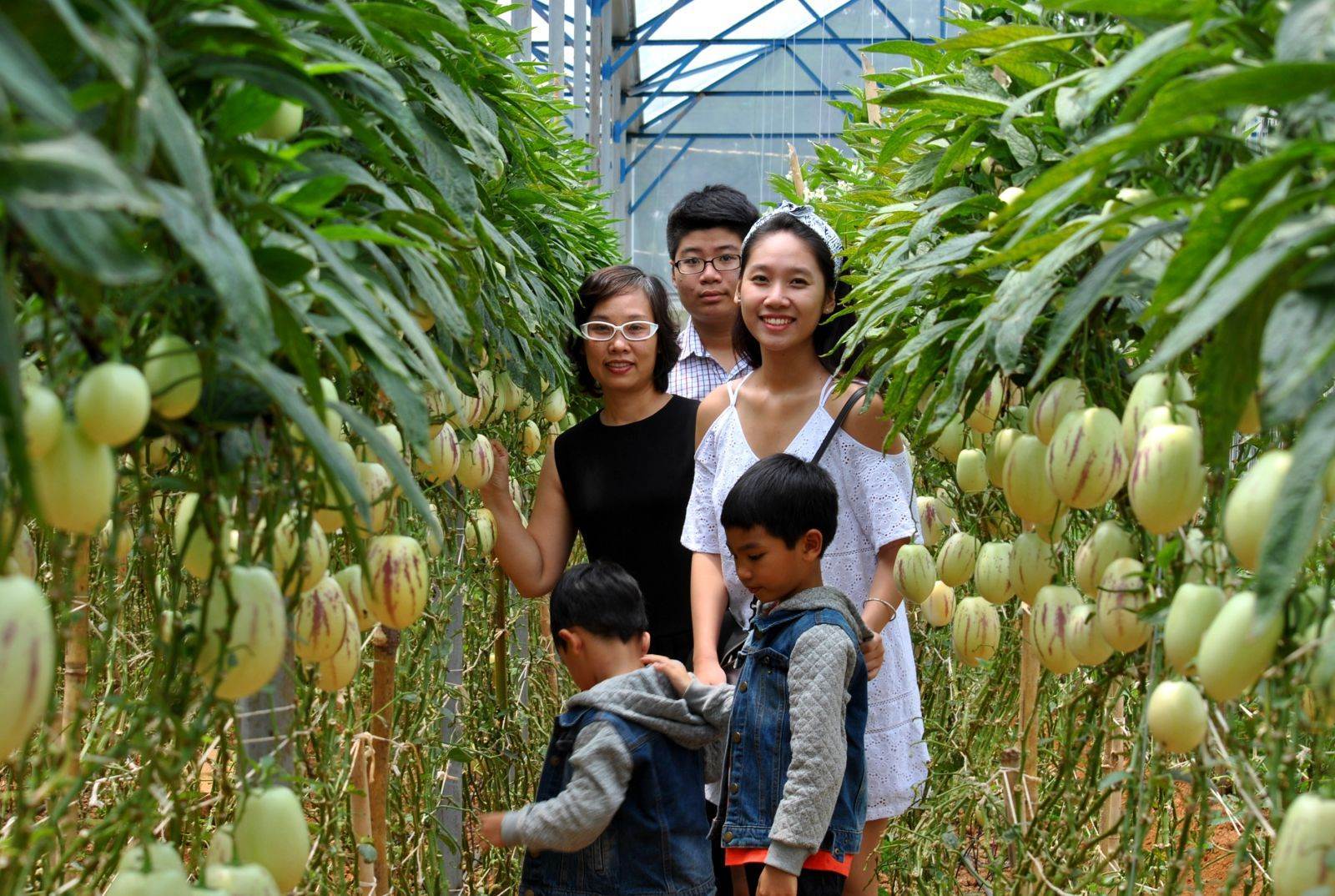 5. High-Tech Strawberry Garden, Da Lat Pepper Garden, visit the giant pumpkins

.
the next tour attraction in the tour is Vanthanh Village, which is a cooperative area. The famous hi-tech agricultural commune in Dalat, you will come to visit, experience with hi-tech strawberry orchard, beautiful orchid garden or visit the giant pumpkins planted here.
Strawbery Garden.
Giant pumpkin garden.
Garden of bell peppers in Da Lat.

6. hydroponic technology Garden in Dalat.
Recently Dalat with high-tech vegetable garden planted on the ground about 1 meter from the ground, these vegetable gardens are cultivated with hydroponic technology, clean and do not use pestiside.
Here you can visit, take pictures and experience the garden work with the beautiful fresh green salad.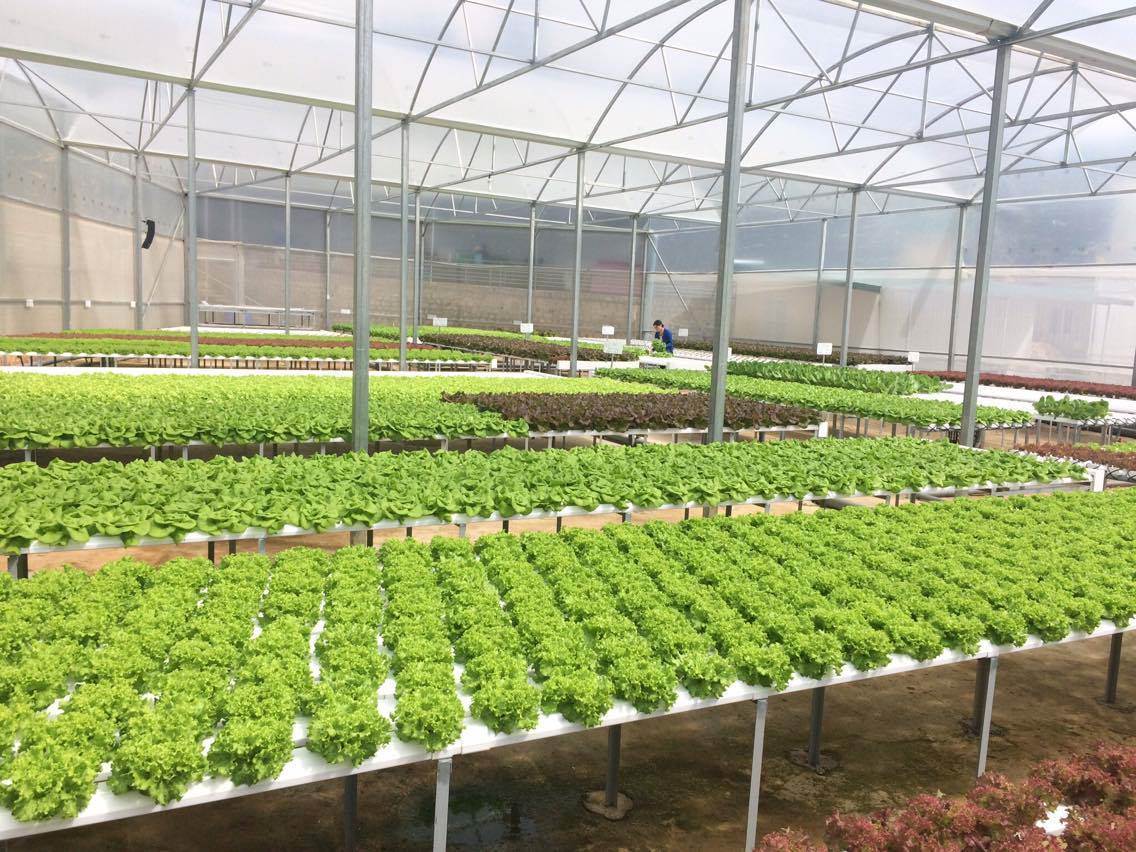 7. Da Lat Pedagogy College.
At the end of the program, we will stop at a famous architectural site of Dalat to photograph the Pedagogy College .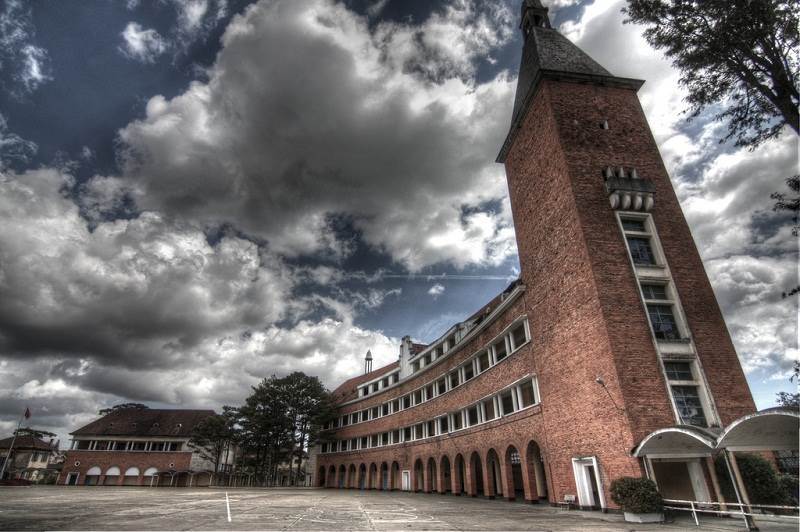 Price information and tour guide services Dalat
Tour price:

40Usd / 1 person
Tour price includes:
- Pick up at the hotel.
- An enthusiastic guide.
- Tickets to visit places in the program.
Not included:
- Expenses incurred outside the program.
Back to hotel around 16:00.