Ma Rung Lu Quan - Cullan Village - Clay Tunnel
1. Cu Lan Village:
Cu Lan Village village is located in a magnificent valley, surrounded by pristine forest. Next to Cu Vong village is a clear stream running along the hills and a deep blue lake, swinging suspension bridge, houses under the trees and the friendly animal named Culan., you can participate in some activities such as boating on the lake, mountain bike through the forest, fishing, jeep ride on the stream. , horse riding on pine hill ....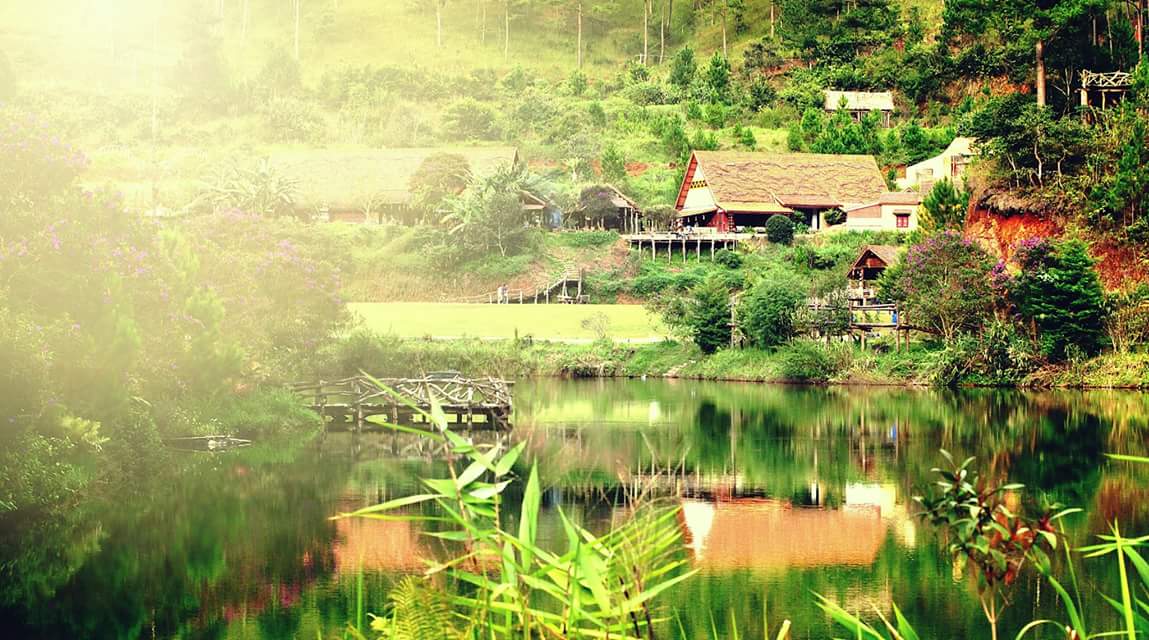 2. Ma rừng lữ quán
Situated in the middle of a pine forest beside the romantic stream in Lac Duong district, Ma rừng lữ quán is a place for photography in Da Lat city. Besides being a picnic spot, Ma forest is also a homestay for visitors to rent accommodation overnight, enjoy the cold between mountains and forest mist
3. Golden Stream - Silver Stream
Continue the program, we will visit Golden Stream Stream, this is a romantic stream flowing along the road from Da Lat to the area of Cu Lan village, beside the wild beauty and romantic streams, gold spring is also the destination of many young people love camping, picnic in Da Lat.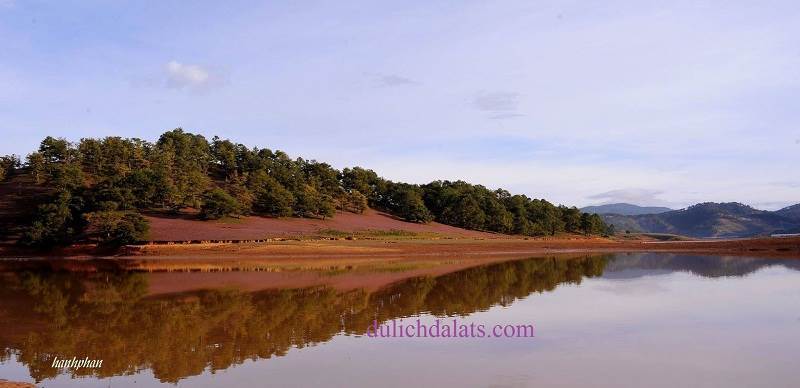 4. Clay Tunnel:
Visiting the Sculpture Tunnel, you will walk between two wall art sculptures of red soil and taking photos with many beautifully reconstructed works depicting the whole. development of Da Lat city.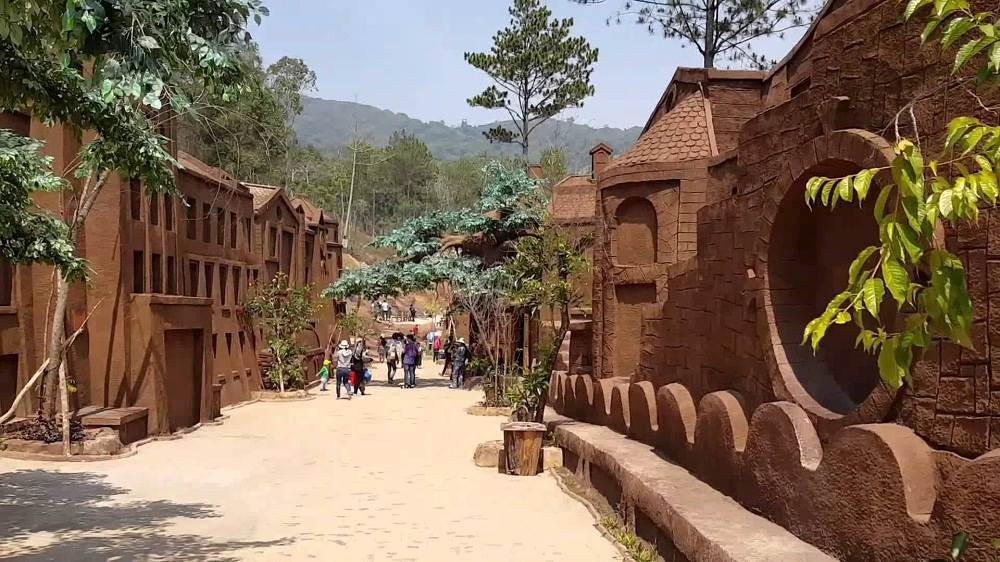 5. Truc Lam Zen Monastery - Tuyen Lam Lake:
Situated on Phung Hoang Mountain, 5km south of Da Lat city center, Truc Lam Monastery is one of the attractions that attracts many visitors every day. Besides visiting Truc Lam Dalat, you can walk to Tuyen Lam lake to admire the romantic of this place. This is also one of the destinations that many visitors choose in the 1-day tour.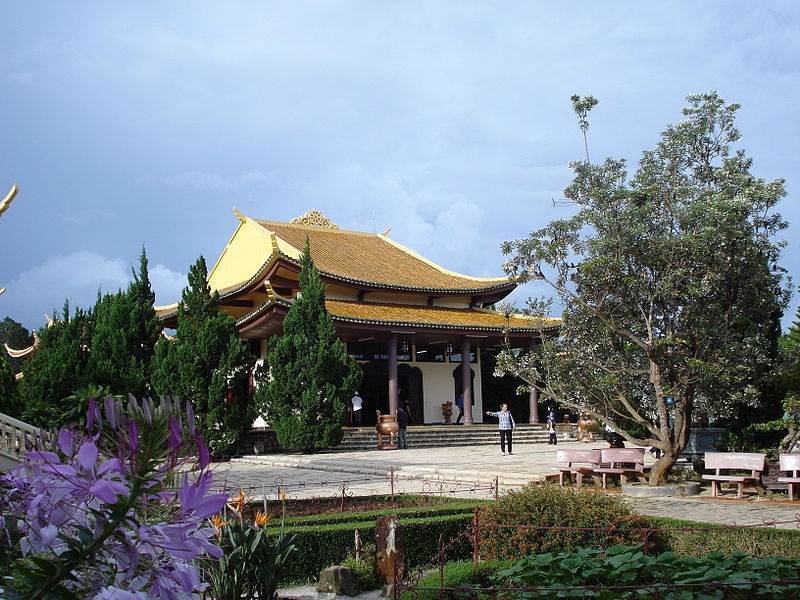 6.. Domain Demarie Church
Domain Demarie Church, also known as Mai Anh Church, is one of the most beautiful architectural landmarks in Dalat. The church was built on a high hill, a panoramic view of the Domain church as a giant house with tiled roofs rising high. As well as taking pictures and exploring the architecture of the church, you are also invited to visit the sweater shop of orphaned children living here, where you can buy some gifts Very cheap price.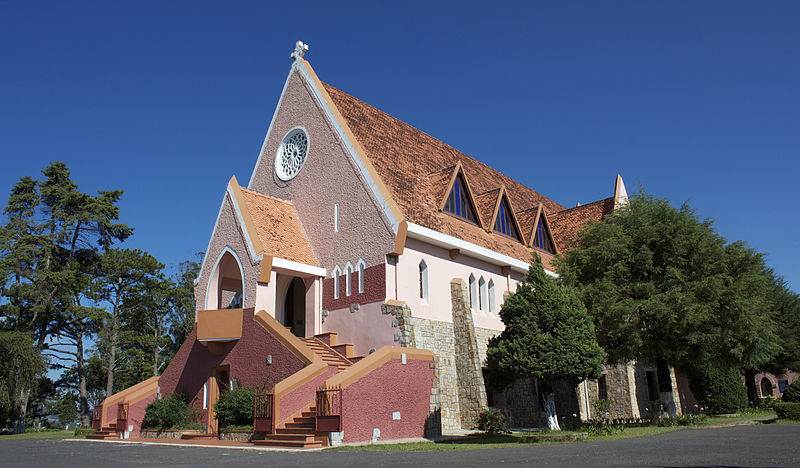 Tour price:40 Usd

Include:
Private car
private guide
entrance ticket.
Not included:
Lunch.
Personal expenses