Photo Taking Tour
This is a one-day tour combines the most beautiful and new places in Dalat today. with this program, you will have a chance to experience some of the most famous places in Dalat.
1. Ma rừng lữ quán
Ma rừng lữ quán is a famous tourist destination in Lac Duong district north of Da Lat city, this tourist destination is located in a primeval forest with green streams and beautiful natural scenery. This promises to be a great destination for those who love taking pictures and save for yourself the most beautiful moments of Da Lat.
2. Cù Lần Village
Cù Lần Village is located under a magnificent valley, surrounded by pristine forest. Next to Cù Lần Village is a clear stream running along the hills and a deep blue lake, a swinging suspension bridge. Come to visit the village, you can participate in dynamic games such as boating on the lake, mountain bike through the forest, fishing, jeep ride on the stream. , horse riding on pine hill...

3. Organize vegetable garden, pumpkin garden, strawberry garden
Visiting farms recently is becoming a trend in tourism to explore Dalat. Places such as hi-tech hydroponic garden, giant pumpkin garden or Strawberries are all attractive destinations for those who love nature and taking pictures.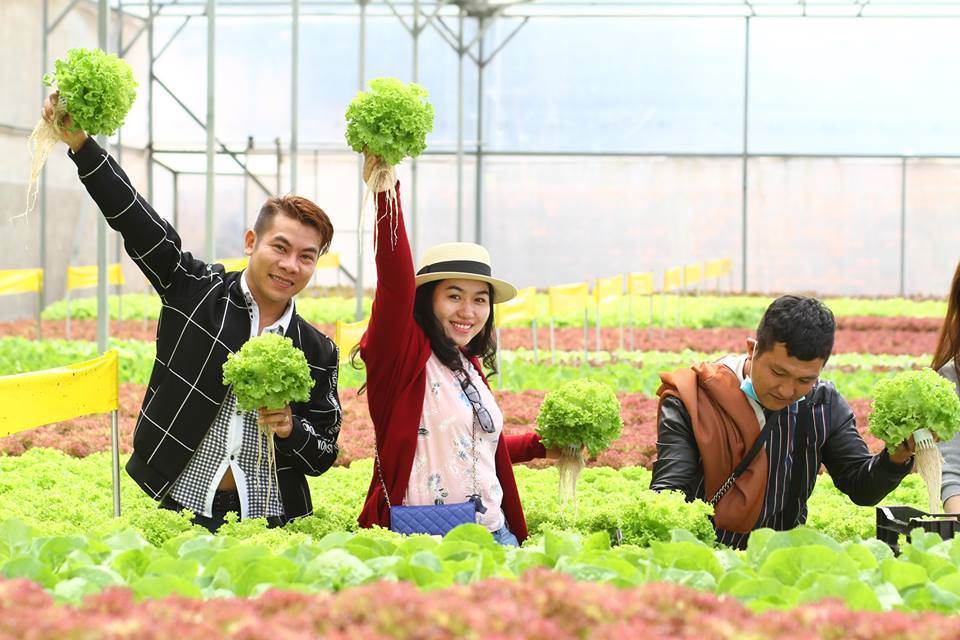 4. Lavender Garden
Lavender flower is becoming one of the hottest flowers in Dalat that is popular with tourists today. Here you will enjoy the gentle, elegant scent and take pictures with the beautiful Lavender flower field.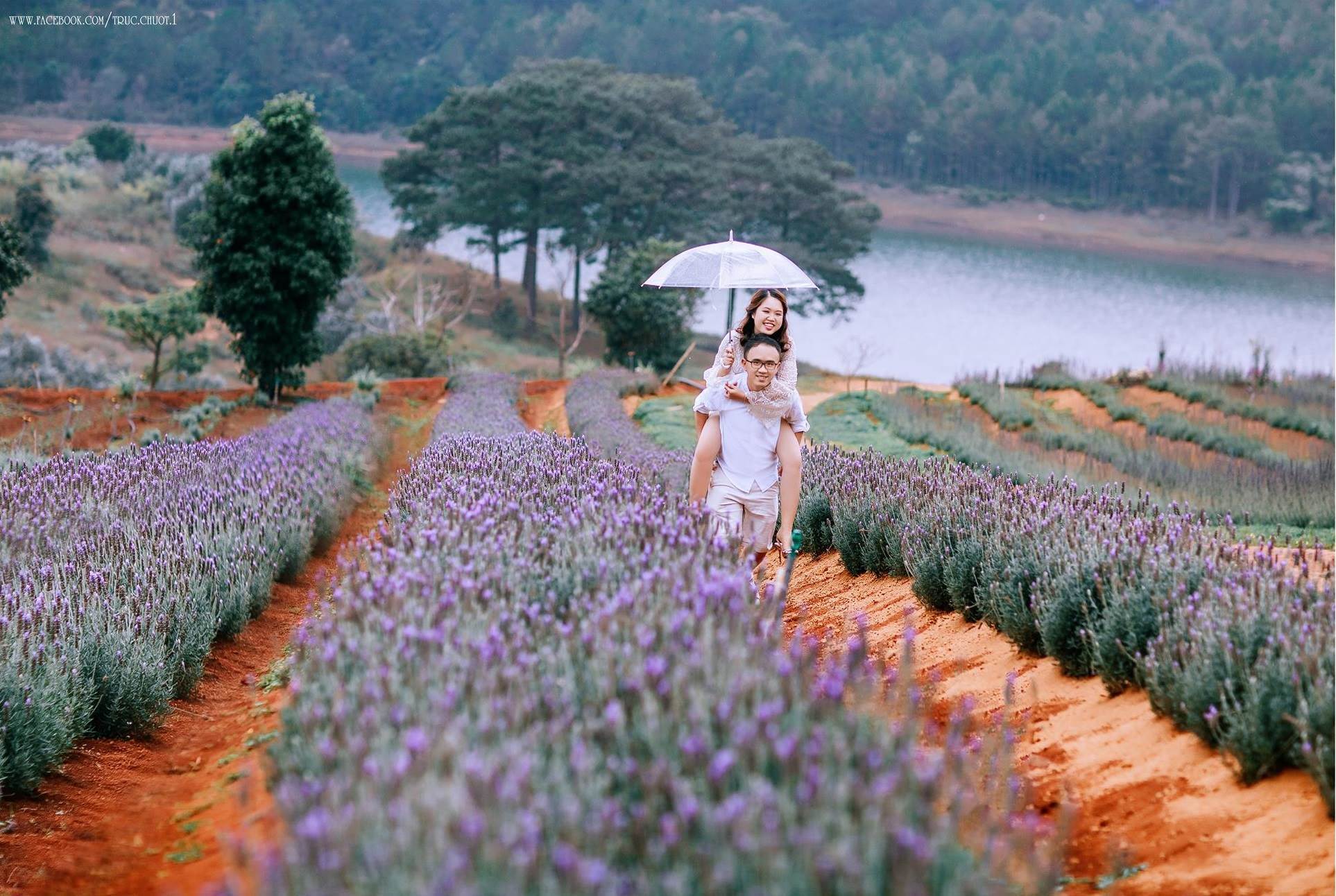 5. Hydrangea flower Farm
Dalat is hot with a new attractive and beautiful place is the hydrangea flower Farm. Here you can photograph with beautiful Hydrangea flowers.
6. Da Lat Domain De Marie Church
Domain De Marie Church is one of the most famous religious works in Dalat, the church has an area of over 2 hectares located on Mai Anh Dao hill. The church has a unique architecture as a giant communal house, behind the campus there is a grave the wife of the Indochinese governor-general of Indochina. who built this church, on the right of the church is dormitory home for more than 50 orphans in difficult circumstances, It also displays the Embroidery pictures, the children themselves embroidered, which is very beautiful and very cheap price.
Tour price: 350 000 VND / 1 person. (You will be reduced 50,000 VND / 1 guest if you have been touring company Da Lat In Me the day before).
Tour information

Price 45 Usd/person
Include:

private car
private Guide
Entrance Tickets.
Not included:
Lunch cost